Rainbow Bridge
"God will prepare everything for our perfect happiness in heaven, and if it takes my dog being there, I believe he'll be there"
Billy Graham
Chrishell Sur Le Monde (Monty I)
Monty was our first male Frenchie, and Sable's father. Monty's death was a huge shock and devastated the children. He is buried in our yard under a red currant bush. Maddi and Rhian regularly make new cards and pictures for his grave. We will always treasure our time with Monty.
Galerie Diamond at Shafear (Shannon)
Shannon had a lovely life on a farm with his new family. His owner was a lovely young chap who was absolutely heartbroken when a friend left the pool gate open and his beloved Frenchie, who was afraid of nothing, snuck into the pool and drowned. Frenchies cannot swim in deep water and swimming pools and fish ponds can very quickly become a death-trap.
Galerie Golden Belle (Bella)
Bella never recovered from an anaesthetic during a caesarian section. Her owners were left not only with the grief of her loss but also having to hand-raise her puppies; 3 of which survived. Bella's death is a prime example of why we always ensure our vet's have the necessary experience with Bracyphalic breeds.
Galerie Silver Shadow (Riley)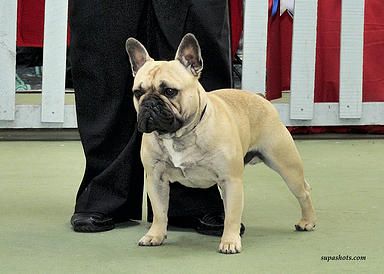 Riley was the most beautiful, gentle boy and was the only Frenchie to get through to group placings at the National Dog Show 2011. Godspeed over the rainbow bridge sweet boy xxx
Contact Details
Caroline Roberts
Perth, WA, Australia
Phone : 0426055673
Email :
[email protected]